5 Awesome Reasons to Move to Idaho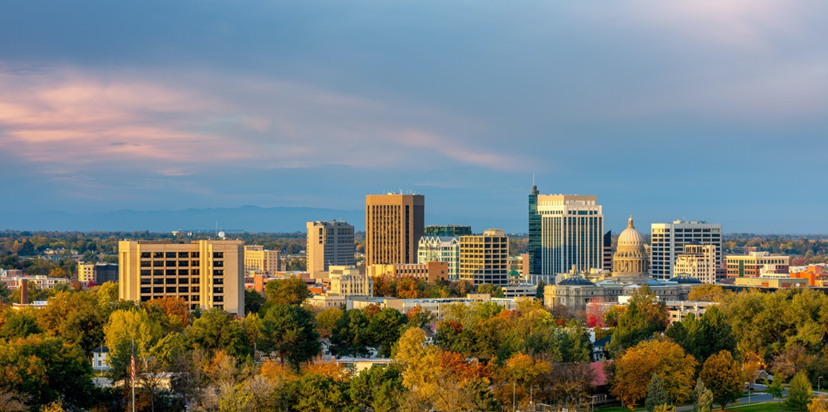 Are you looking to move somewhere to get a change of scenery? Do you want to get involved in an area that's on the come up? If so, then you need to consider making the move to Idaho.
While it doesn't get talked about much, this amazing state has almost everything that most people are looking for. It offers beautiful scenery, all four seasons, and contains Boise, which is a city on the rise. It's not overlooked anymore!
See below for several amazing reasons why you should consider packing your bags and moving to Idaho for a fresh start.
1. Wilderness
Imagine walking out of your house and seeing beautiful, multi-colored mountains all around you. You'd get a fresh perspective every time that you walk out the door!
That's the beauty that awaits you in Idaho. While there are a varied amount of mountains depending on where you live in the state, there's no doubt that beautiful wilderness abounds.
It features many different peaks, valleys, mountains, hills, rivers, lakes, and trees everywhere that you turn. You haven't lived until you've witnessed the sunset in Idaho and change the colors of the mountains all around you.
This is especially prevalent in the state's capital city, Boise. Its thriving downtown area is surrounded by mountains and hills anywhere that you turn.
There's plenty of wilderness for you to discover as well. You can visit one of the state's many national parks such as the City of Rocks National Reserve, Hagerman Fossil Beds National Monument, the Nez Perce National Historic Park, or even Yellowstone National Park which extends just inside Idaho's east corner.
If you're interested in getting a home in Boise, be sure to visit this website to view a parade of homes virtually on Fridays, Saturdays, and Sundays from 11 am to 5 pm every week.
2. Limitless Recreation Opportunities
Some people have a natural craving to be outdoors. No matter the time of year, they want to be outside doing something. As the great Frank Lloyd Wright once said, "Study nature, love nature, stay close to nature. It will never fail you."
The nature in Idaho certainly lives up to that philosophy. It offers residents and tourists recreation opportunities such as:
Kayaking
Hiking
Rafting
Mountain Biking
Golfing
Snowboarding
Snowmobiling
Sledding
Skiing
Sandboarding
Swimming
Fishing
Biking
Snowshoeing
These are just the tip of the mountain (pun intended). As one of the few states that maximize all four seasons, recreational activities change throughout the year.
This can help you try new experiences and discover new hobbies. For example, we guarantee you've never tried snowshoeing before. However, give it a shot and you'll be purchasing your own snowshoes to take in the snow-filled beauty all winter long.
3. Amazing and Unorthodox Foods
Life is all about experiences, right? One of the modern-day American's favorite experiences is going out to eat and trying different foods.
Fortunately for you, Idaho has an incredible influx of untraditional foods that have become well-known by residents and tourists alike.
They offer such unorthodox dishes as basque food, habanero pizza, Idaho sturgeon caviar, Huckleberry ice cream, and the mouth-watering ice wine.
You might be wondering "what the heck is ice wine?". Ice wine is when the winery allows the grapes to naturally freeze while they're still on the vine. By hitting below 32-degrees Fahrenheit, the sugary flavor is heightened, making it taste sweeter.
As soon as you move there (or the next time you visit), make sure to order an Idaho ice cream potato. Sounds disgusting, right? Wrong! It's not actually what it seems.
While the dessert gives off the look of a baked potato with sour cream, it's actually specially crafted vanilla ice cream with cocoa around the outside. Try one spoon full and we promise that you'll be hooked.
4. Lower Population
Who isn't looking to escape the crowded streets and around-the-clock traffic of most thriving cities? Idaho offers something that most states can't: space.
Even though the city of Boise is thriving, it still holds a very low population compared to most major US cities. You'll enjoy the seclusion that Idaho can bring you at any time of the year.
It helps you enjoy life more. You won't feel as rushed or pushed around by society. The entire landscape of Idaho is full of spacious mountains, and they're all yours for the taking. Unlike other mountainous cities like Salt Lake City, Denver, and Phoenix, Boise has fewer crowds.
5. One of a Kind Experience
Go to Florida and you have crowded beaches. Go to Southern California and you have more crowded beaches and highways with jarring traffic. Even though it's often overlooked, Idaho is called the "Gem State" for a reason.
Its residents are all about having a good time. They entertain in ways that would make any hipster or millennial smile. They have music festivals year-round, many amazing breweries, and awesome resorts for you to check out.
You'll never have a shortage of things to do on a Saturday night. Whatever you decide, you'll find yourself quickly immersed in the culture that Idaho has.
Move to Idaho for a Fresh New Start
If you're truly looking to get a fresh start and hit the reset button, then you can get it when you move to Idaho.
The state is unlike any other out there. It will give you the chance to try brand-new things, discover more about yourself, and enjoy life the way that God intended.
Be sure to browse our website for more articles on Idaho, as well as many other amazing topics that you'll enjoy reading about.